Equipment Hire
Worm Pumps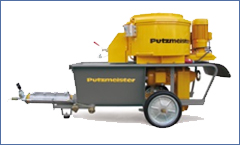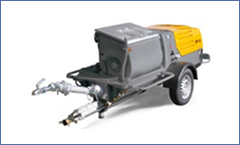 Worm pump sare used to mix, pump and spray dry mixes and wet mortars. These machines are the ideal choice for delivering mortar for lining of pipes, spraying fire proofing materials on steel structures and premixed plasters on concrete surfaces. The worm pumps are rugged and reliable as they generate a maximum pressure up to 25 bar and can deliver up to 40 l/min.
Applications
Injection grouting works, self-leveling floor screed, spraying of fire proofing material, premixed ornamental plaster and insulating plaster,refractory mortar, filling and anchoring mortar, fiber glass concrete and fiber mortar.
Sand Transfer and Screed Pumps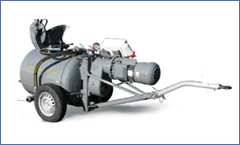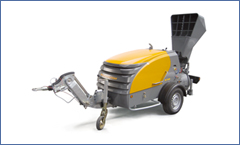 Mixokret floor screed machine has a powerful pump with a delivery maximum pressure of up to 6 bar.The air compressor adopted in the screed pump facilitate the pneumatic conveying of sand and screed through flexible rubber hoses that can achieve pumping distances of 200 m horizontally or 100 m high.
Applications
Suitable for mixing and conveying floor screed, sand, gravel and fine grained concrete. The electric Mixokret can also convey styrofoam underlayment, light weight concrete with expanded aggregates or pumice concrete up to a grain size of 32 mm.
Spray Plaster Machine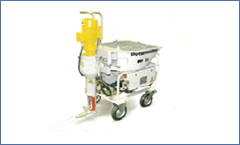 MP 25 Plaster Machine is an electric driven pump suitable for mixing, pumping and spraying premix dry mortar with a maximum pressure of up 40 bar and can deliver up to 25 l/min.
Applications
Interior plastering, external rendering, reinforcement mortar and cementitious adhesive materials.
Piston Pump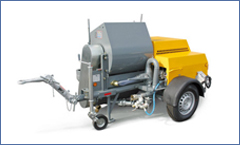 The P 13 is a robust dual piston pump, developed to deal with even the most demanding site-made mixes consisting of lime, cement, and all types of sand (crushed sand, dune sand, washed river/sea sand, desert sand and much more...) with a particle size of up to 10 mm. It is extremely powerful and reliable.
Applications
Exterior and interior plastering, bentonite slurries, special mortars, insulating plasters, cement plaster, lime-cement plaster, lightweight masonry mortar and self levelling floor screed.